A Mighty Winner For The 2018 River Carnival
Pillars of Hercules selected as name for 2018 Carnival Ale from a strong field of 250
Hereford River Carnival and Wye Valley Brewery have selected a mighty name for this year's limited-edition Carnival ale. The brew will go by the name of 'Pillars of Hercules' one of the many myths featured in Hereford's world famous Mappa Mundi which is once again a focus for the Friday night street theatre performance at this year's Carnival on 4th and 5th May.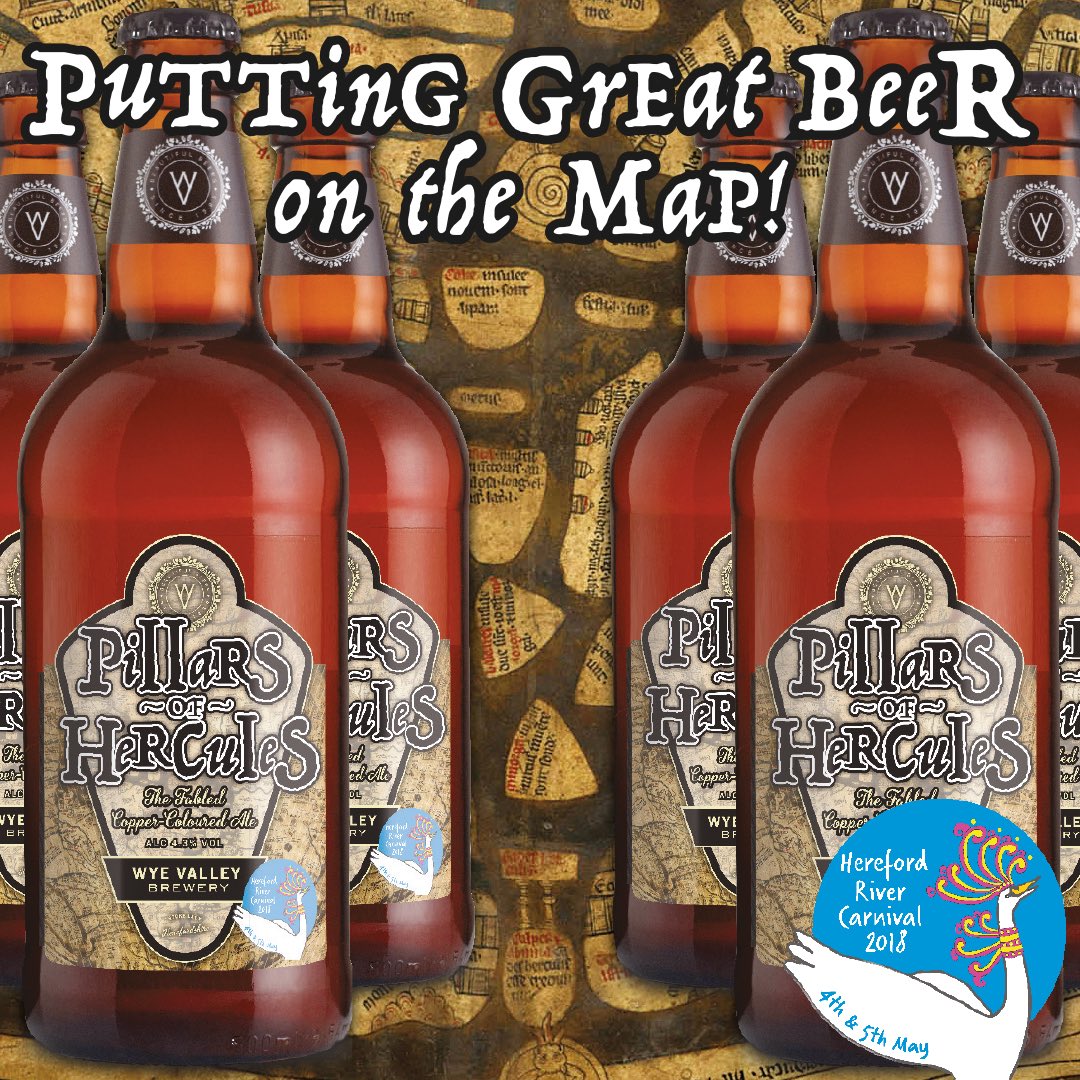 Two Hereford Times readers suggested the name as part of the competition run in collaboration with the Carnival's media partner, the Hereford Times.  Over 250 ideas were suggested but it was Ian Nichol of Belmont and Owain Connors of Luston who came up with the winning name Pillars of Hercules, featuring the legendary strongman of Greek mythology.  The lucky pair spent the day at the Wye Valley Brewery in Stoke Lacy creating the ale with Wye Valley Brewery's master brewers on Thursday 5th April 2018.
The Pillars of Hercules are depicted on the Mappa Mundi and can be found – as they can in reality – on either side of the Strait of Gibraltar at the mouth of the Mediterranean Sea.  In Greek legend, Hercules created them during the tenth of his twelve labours when, with a single blow of his sword, he split the mountains that joined Africa to Europe.
According to Abbie Gadd, Marketing Manager at Wye Valley Brewery, "We are really pleased with the name Pillars of Hercules.  It sits well with the Wye Valley Brewery family of beers and is an excellent successor to last year's Thirsty Mermaid. We look forward to welcoming the competition winners to Wye Valley Brewery to work with our head brewer to create a truly special ale for the River Carnival.
"Wye Valley Brewery has been pleased to support the River Carnival since its return in 2014 and we hope that the proceeds from Pillars of Hercules help to make this year's carnival just as successful as last year's."
The Hereford River Carnival will take place on Friday 4th and Saturday 5th May 2018 and promises to be bigger than ever, with even more music, great food and drink for all the family, and all the usual Carnival favourites.